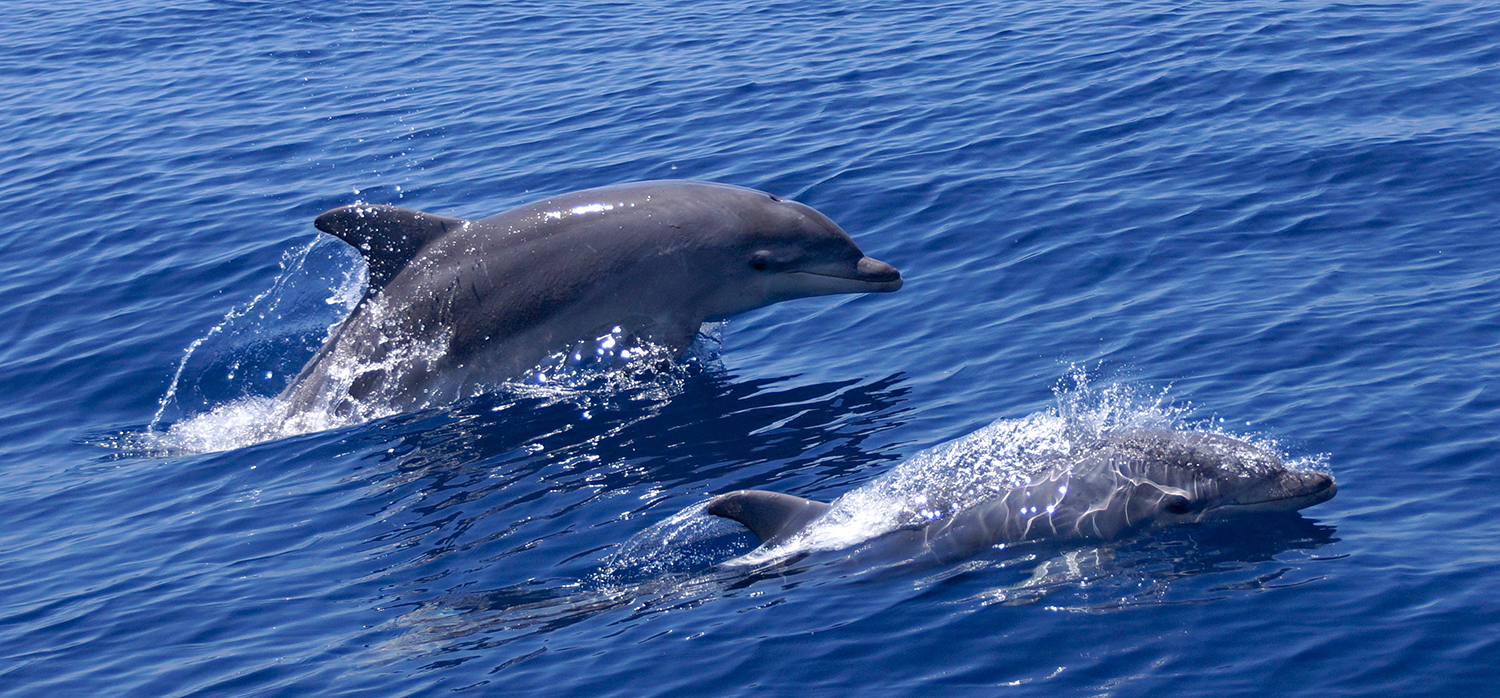 In the first part of the tour, for a couple of hours, we search dolphins. You can participate too by learning the techniques of marine mammal observers.
During the navigation, a briefing will be provided to let you know more about biology and behaviour of dolphins, along with their conservation status.
We will also be able to let you listen to the dolphin sounds recorded by the scientists of MareTerra NGO on board. Thanks to their presence and studies our chance of spotting dolphins is higher than 80%. Once we sighted a group of dolphins, we get closer in accord with the International Code of Conduct we adopt to minimise the risk of any disturbance to dolphins and other wildlife.
In this way we can continue observing their natural behaviour. Thanks to the photo-identification technique, we can recognise dolphins by their dorsal fins and we are able to tell you their names, how old they are and their health status.
In the second part of the tour, you will admire one of the most beautiful coasts of Sardinia, within the boundaries of the Marine Protected Area Capo Caccia - Isola Piana. After all these emotions, relax yourself swimming in clear and transparent water and discover the magnificent underwater world and its inhabitants. 
Do not have much experience with snorkelling? Our guides will accompany you and will give you guidance in the water. In this way, you can enjoy your safe snorkelling experience.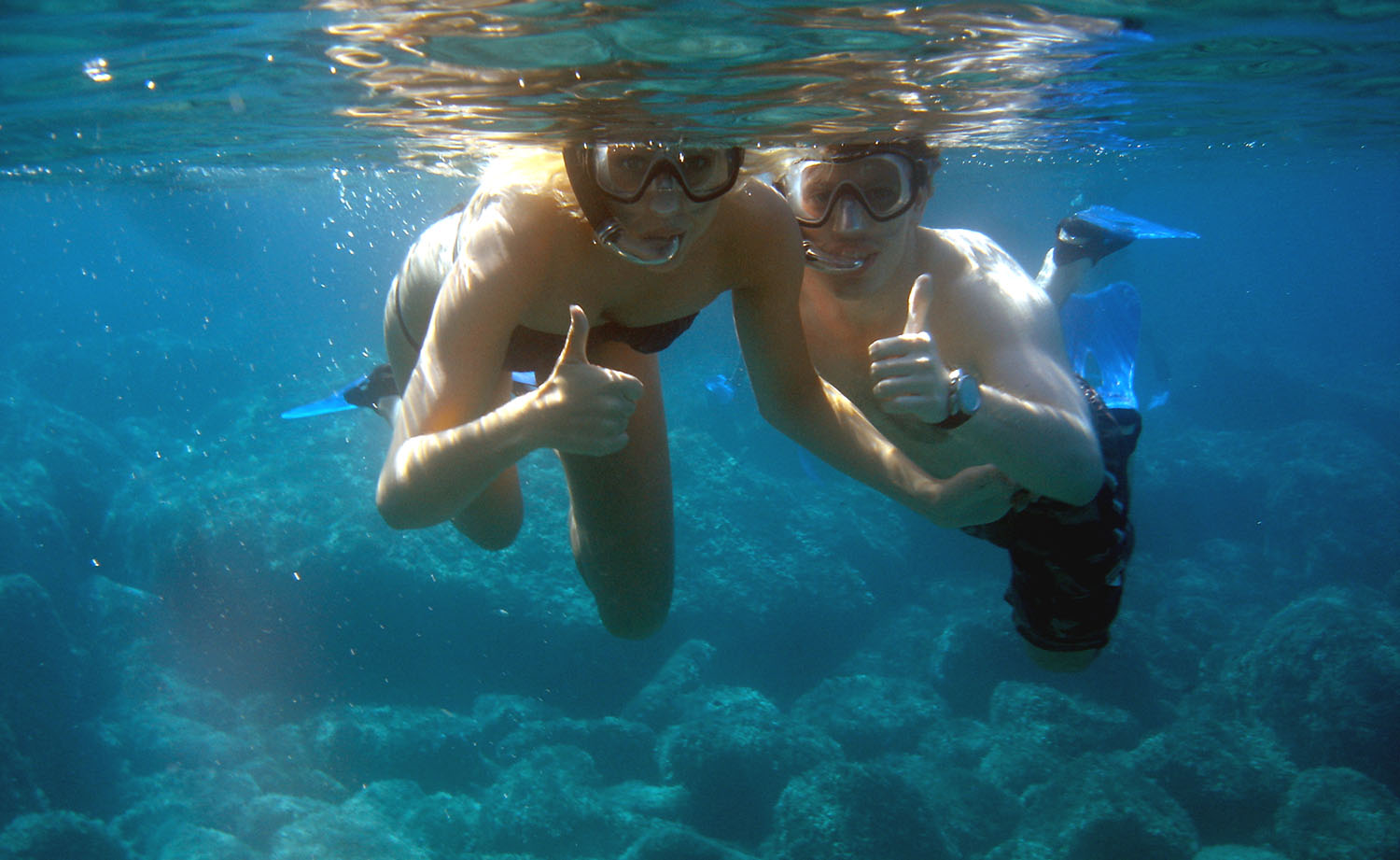 We know how hard is to take a snapshot of wild dolphins. We want to give you our own professional photos as a souvenir of your experience with us. After the tour, when ready, you'll receive by email the instructions to download the photos of your sighting from our web site.
Meeting Point: Alghero, in Banchina Rafael Catardi, in front of Ciclo Express rental bikes, one of the crew waits for you
Durata: 4 hours
Difficulty: To participate in the snorkelling, you need to feel comfortable swimming in water 4 meters deep
Prices: Adult € 45 - Children (under 12) € 25. This tour is suitable for kids from 3 years old
Important: to find a seat available in July and August, please book many weeks in advance
Suggested equipment: beach towel, swimsuit, sun cream, sunglasses, sunhat
Behaviour on board: we strongly respect the environment thus animals feeding and any behaviours that disturb dolphins and other wildlife are not allowed. The crew explain the safety rules before departure
by Progetto Natura