History of Alghero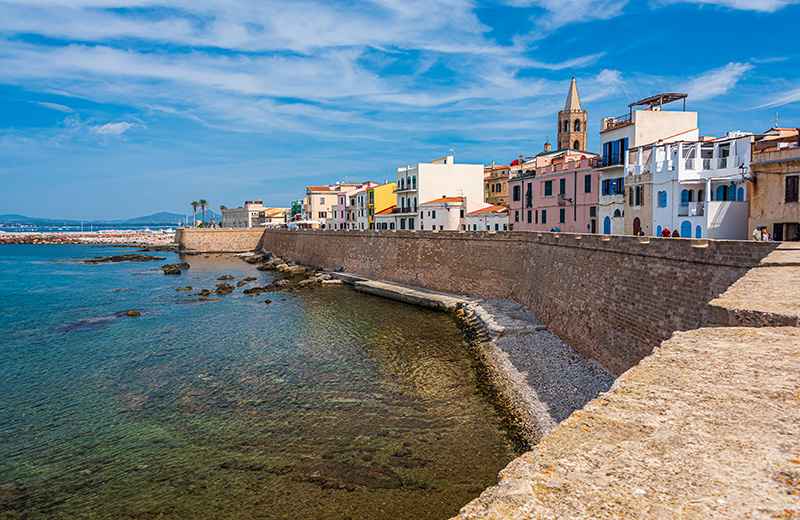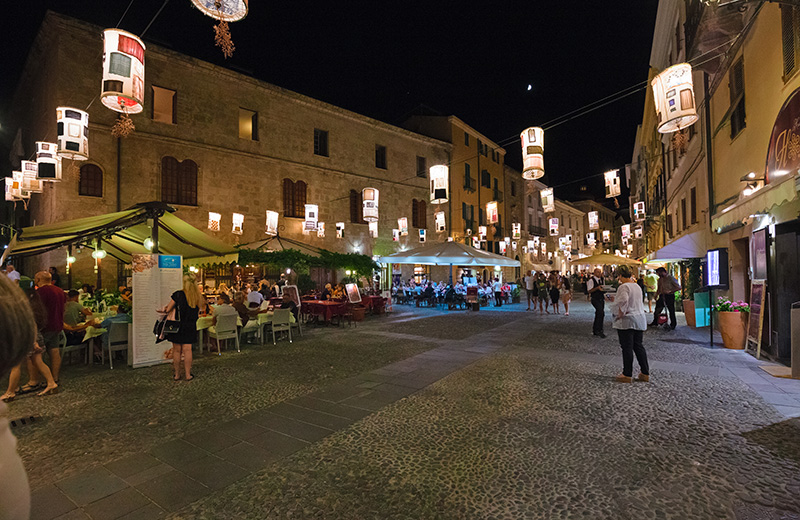 A holiday in Alghero offers unique experiences and emotions … we just try to give you some suggestions from the perspective of one who was born here and lived here for many years, leaving you to explore the endless possibilities, with a desire to give everyone the freedom to build the personal memory of his or her own Alghero

The history Alghero, considered one of the most beautiful cities of Sardinia, earned the title of Golden Gate in the 1950s, is located at the end of a large bay on the northwestern coast of Sardinia.

With its 80 km of coastline, from the limestone promontory of Capo Caccia to the beach at Poglina, Alghero is the tourist capital of the Coral Riviera. Founded in the twelfth century by the Doria, a powerful Genovese family, it was later conquered by the Catalan-Aragonese.

The city is nicknamed "Barceloneta" because Spanish colonization began there in the fourteenth century, which left clear Catalan influences, which are even observable today in the fortifications, the architecture of the buildings and the narrow streets of the old town with Catalan names. Alghero's approximately 45,000 inhabitants preserve the language and traditions of the people of the Iberian Peninsula with whom they had and continue to have frequent trade relations, as evidenced by the similarities between the two cities.

An intersection of alleys and squares that still preserves traces of centuries of Catalan domination, the city walls, the numerous towers and churches. Ideal for exploring on foot to discover day after day its thousands of charming corners.

You will be fascinated by the atmosphere.

In the territory of Alghero one can also admire a hundred nuraghis and traces of human presence from the Neolithic era. Nuragic peoples were in the area for over a millennium starting in 1,500 BC. Palmavera is a real Nuragic complex.

The economy of Alghero has developed over the years through lobster fishing, coral manufacturing, agriculture and livestock, and more recently, the tourist industry. Since the 50s, the tourist industry has been transformed Alghero into a favorite destination both nationally and internationally.